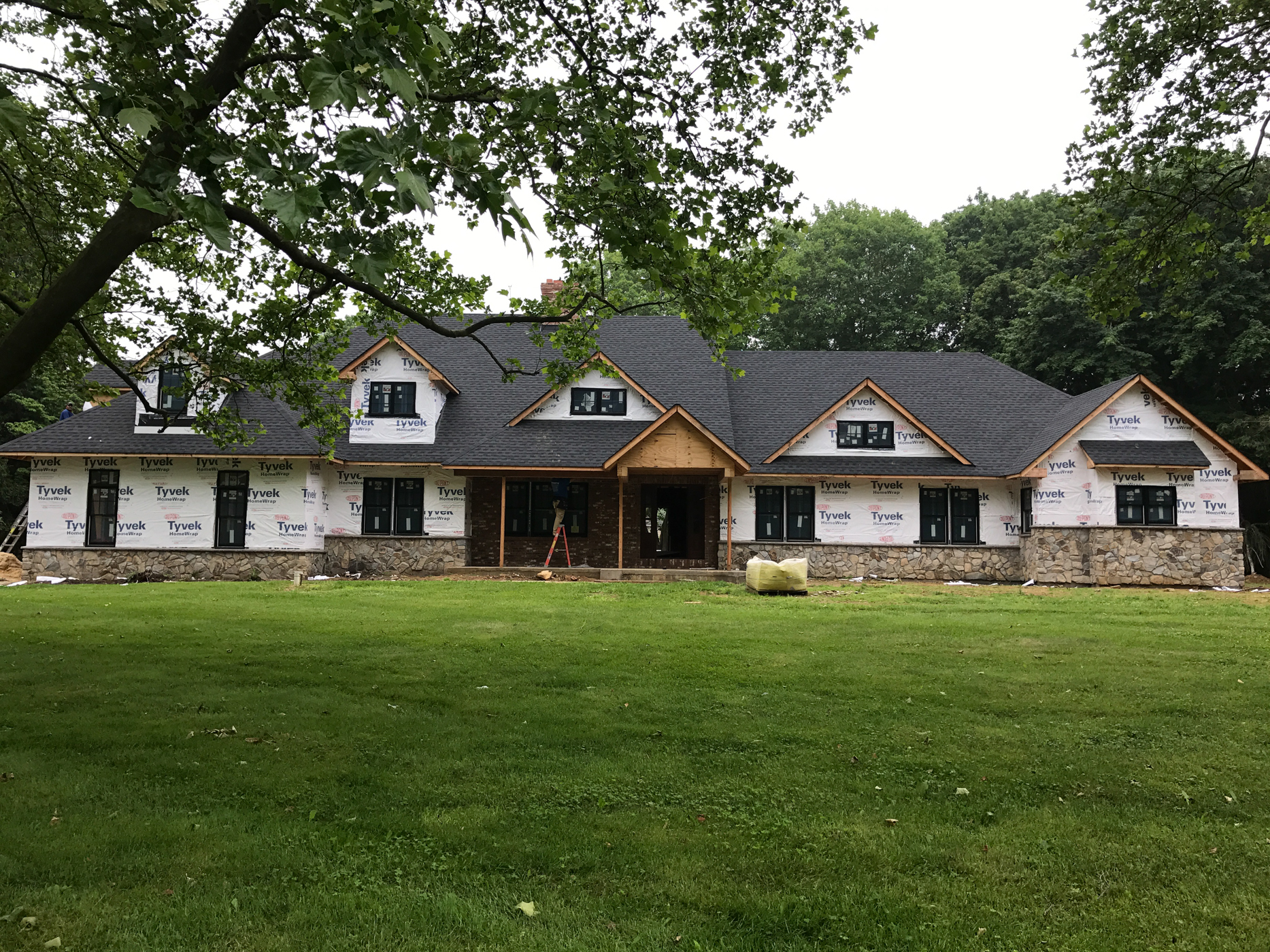 It's been a long 7 months… but at the very same time, it has also gone EXTREMELY EXTREMELY fast!
We've accomplished so much in the last couple months, it blows my mind! We are currently in the 'home run' …just about two or so weeks until completion! We have a few minor things to wrap up before the big day AKA.. move-in-day!!!
Since my last "home" post, we have completed our exterior about 99%. We decided to use vinyl cedar siding vs. the hardie board we originally were thinking. Exterior trim and gutters were finished, of course we did them all in black…..and that drastically changed the look of the home.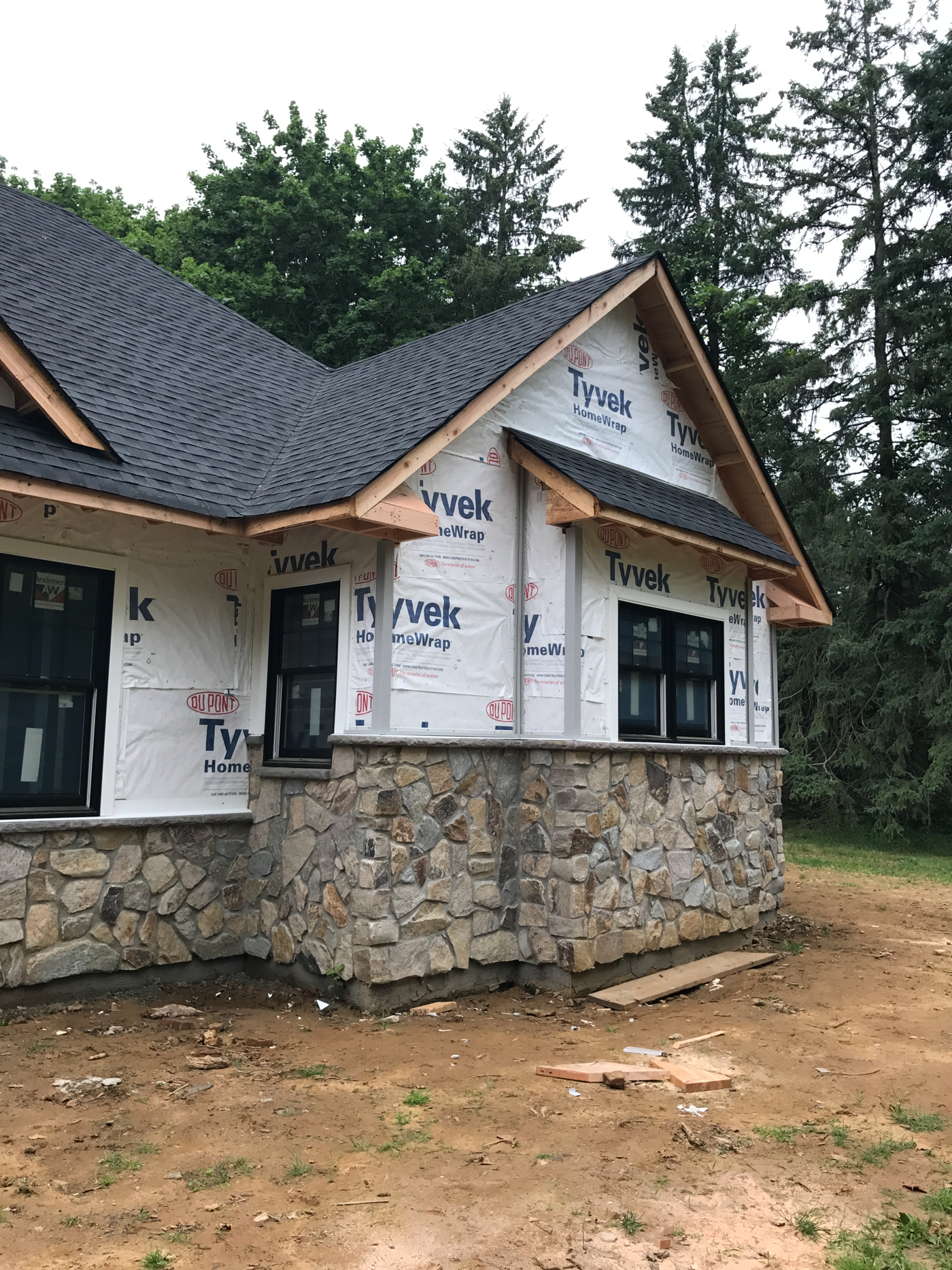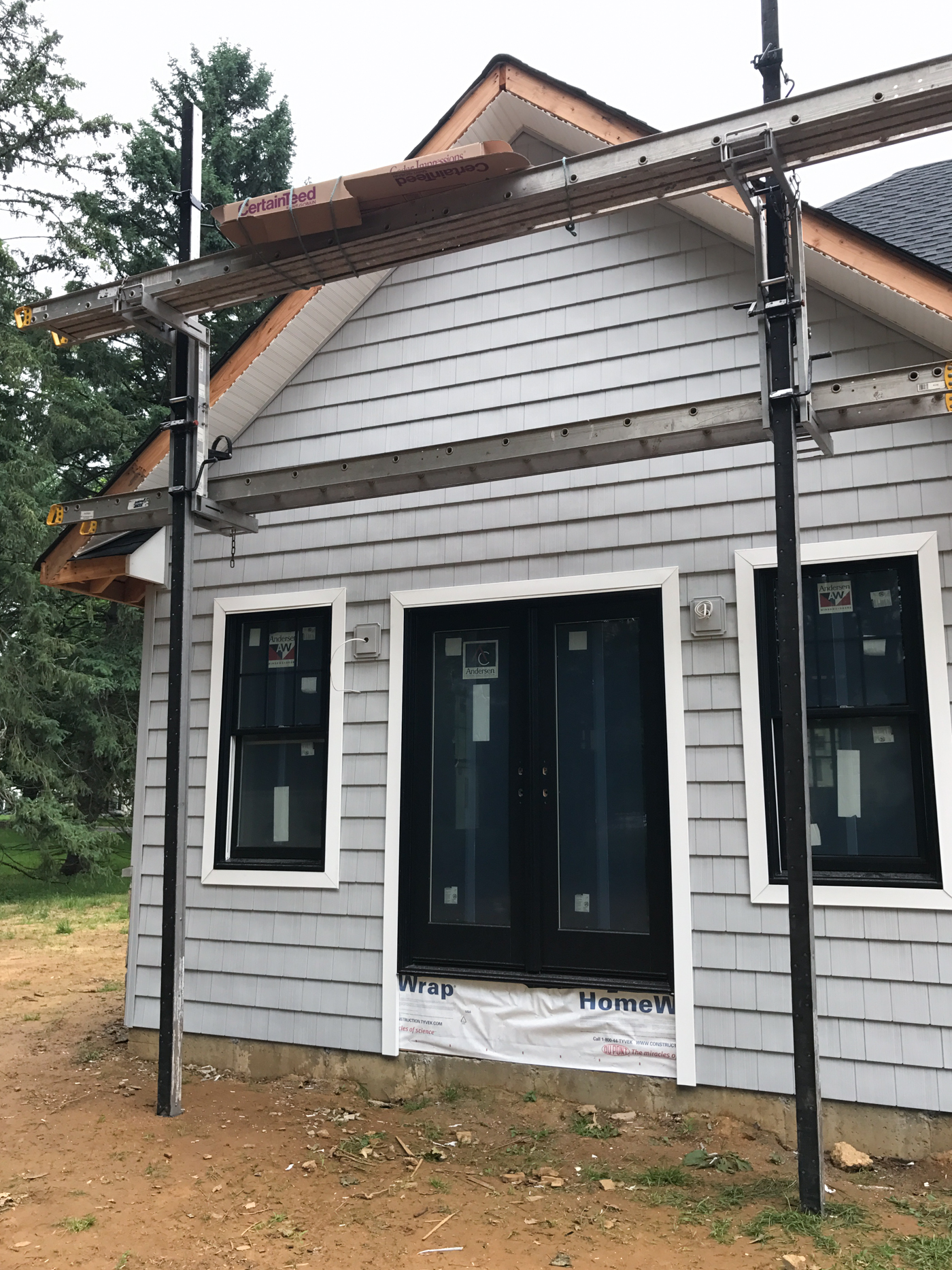 Cedar siding color: Certainteed – Sterling Grey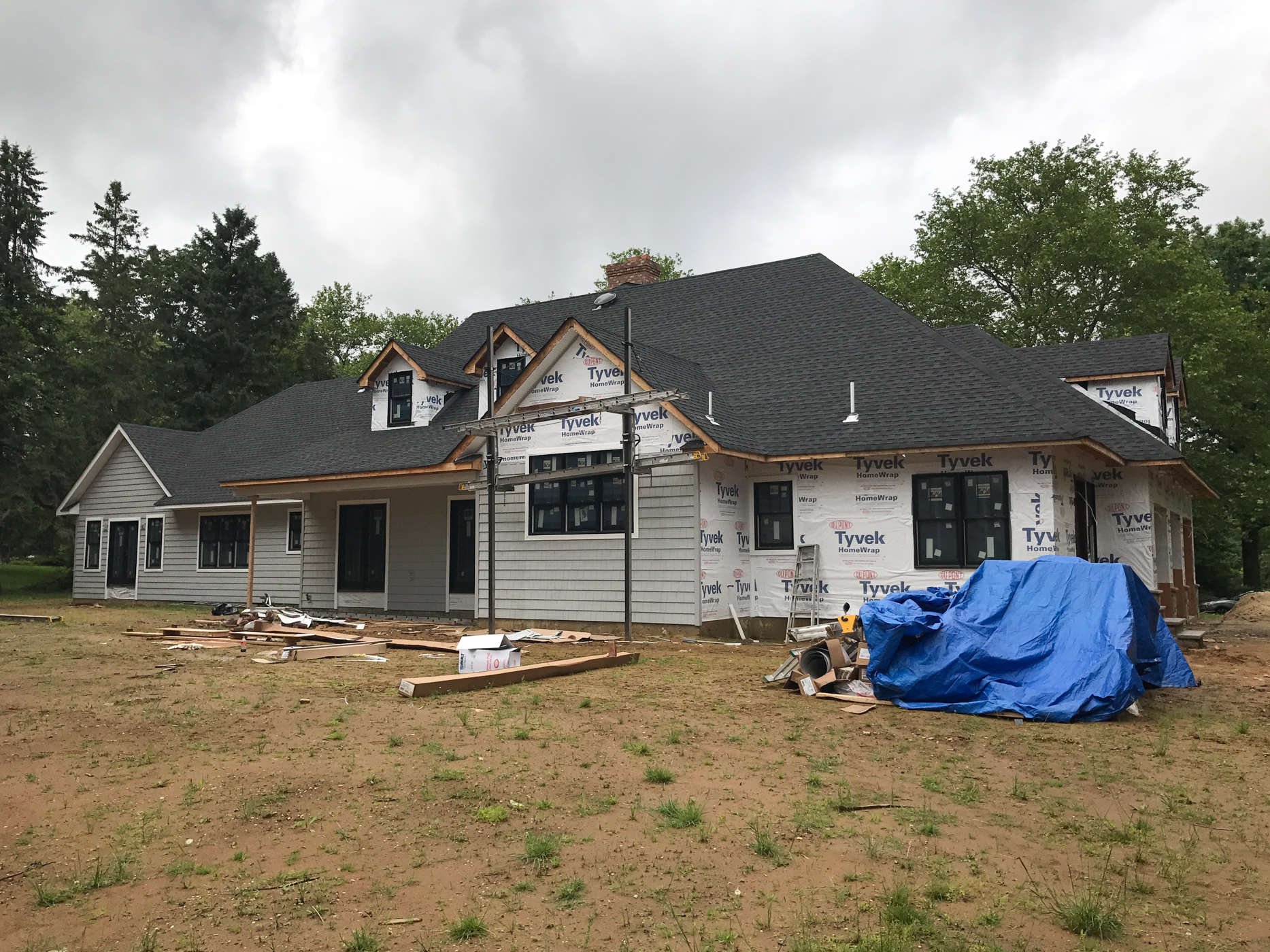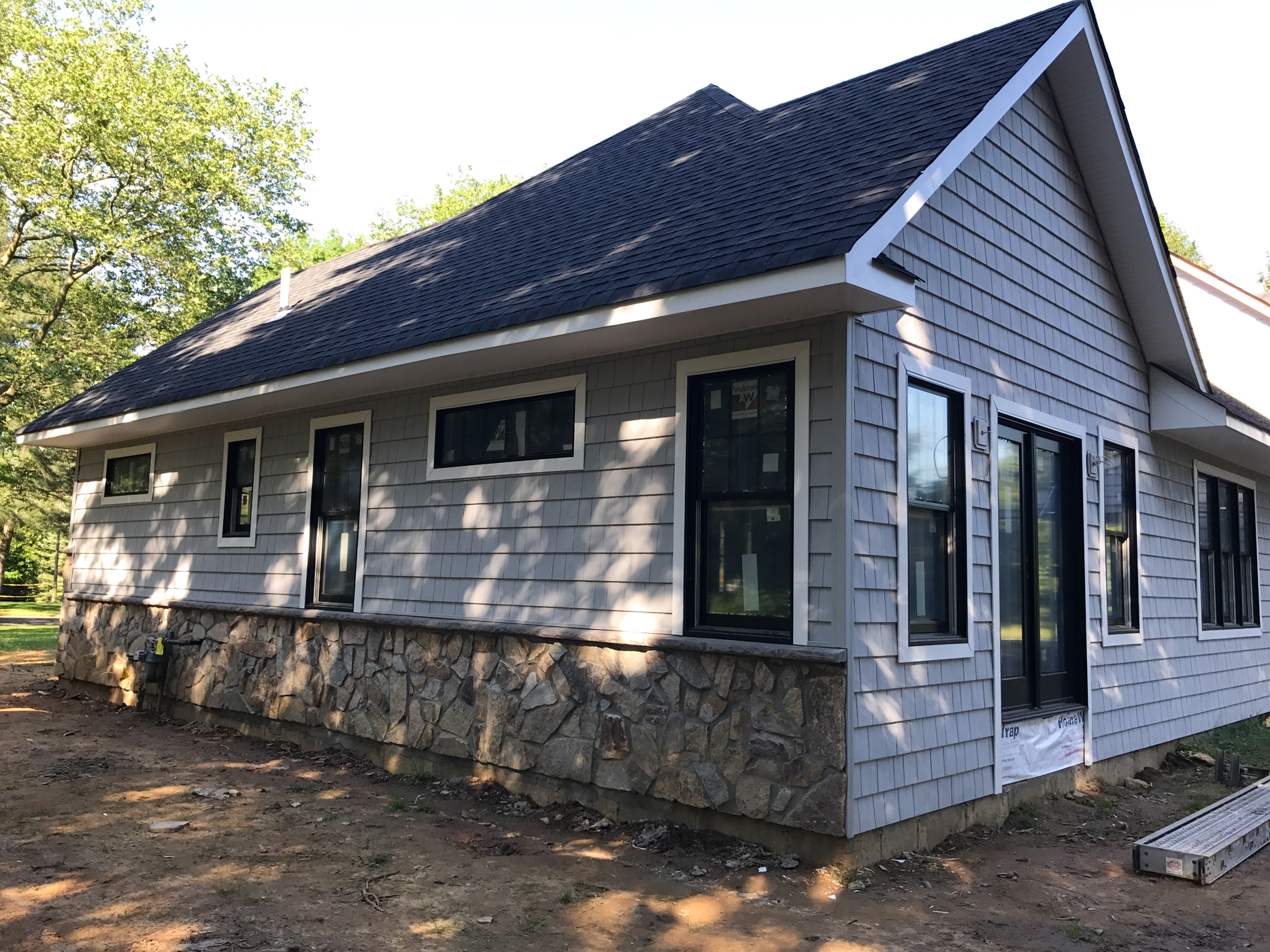 We went with Andersen 400 Series windows, black exterior/white interior….with matching french doors.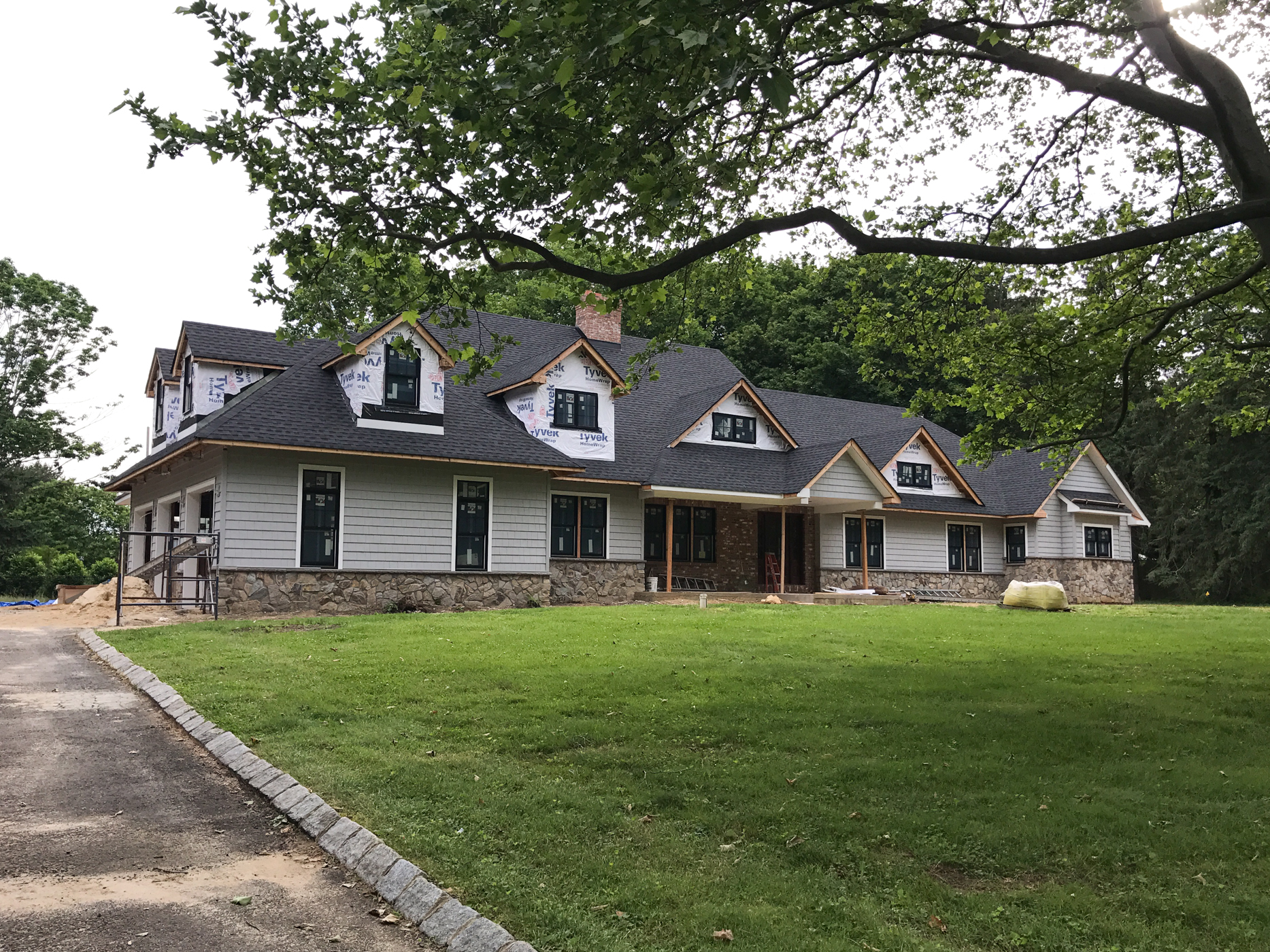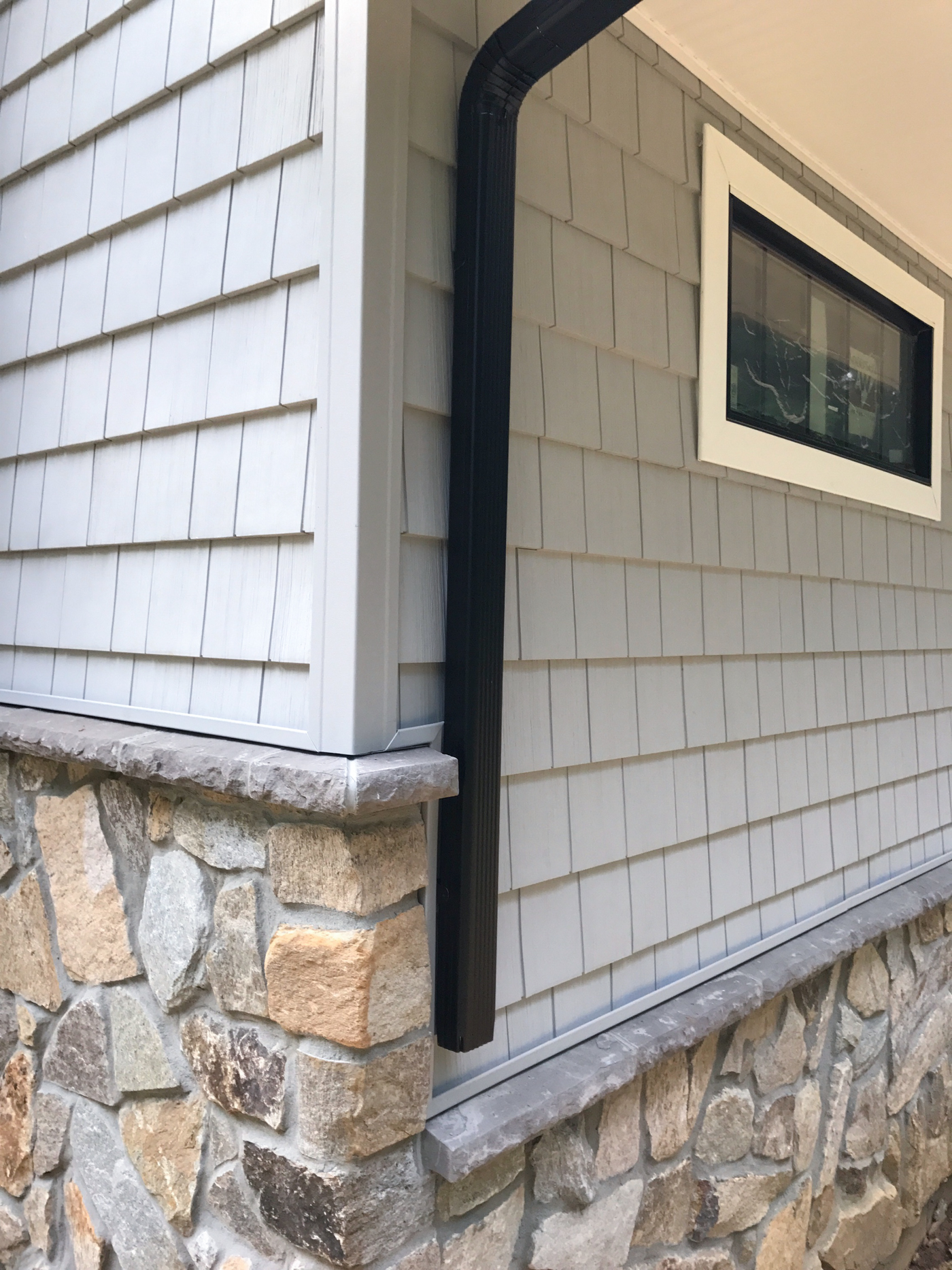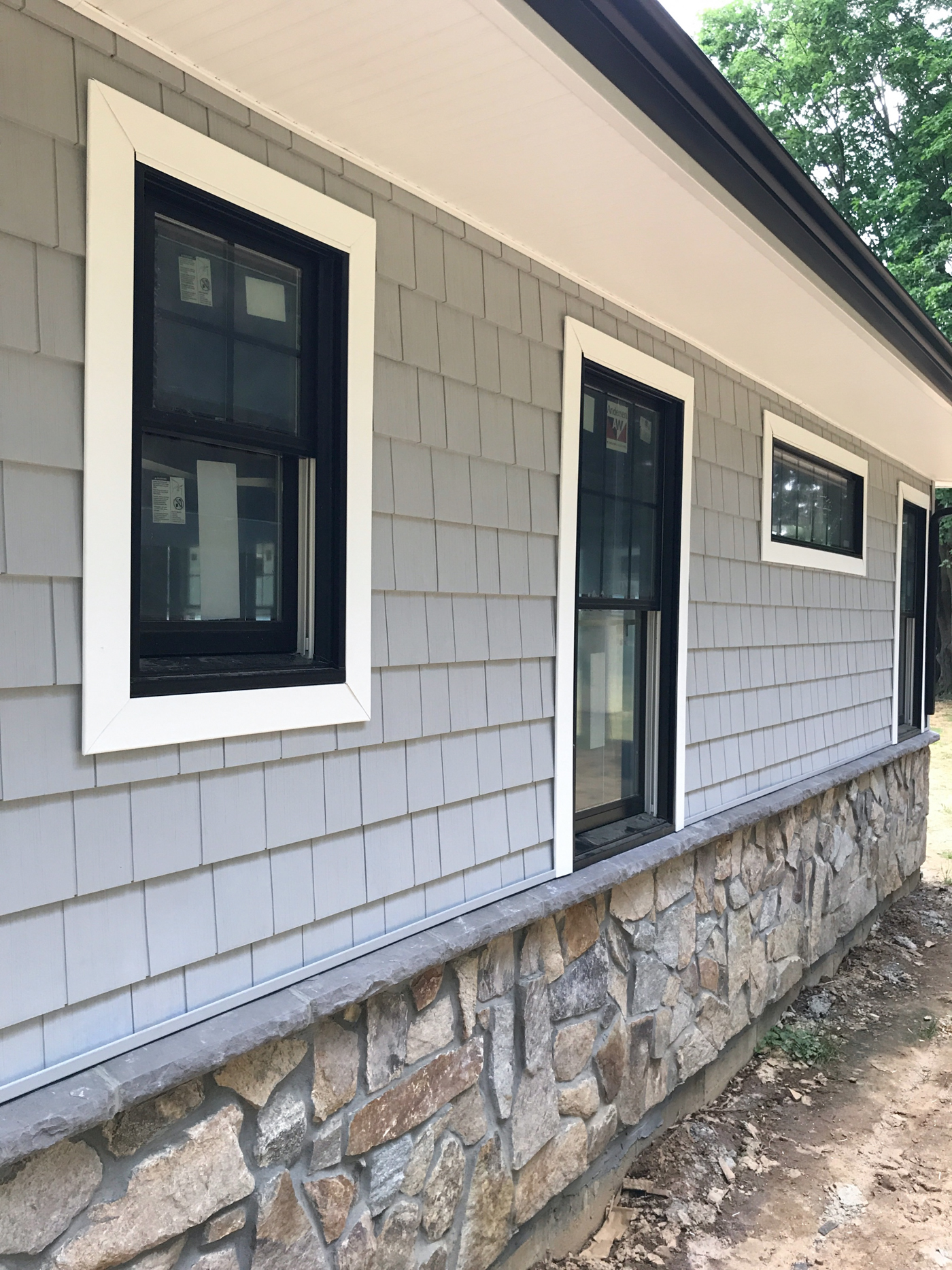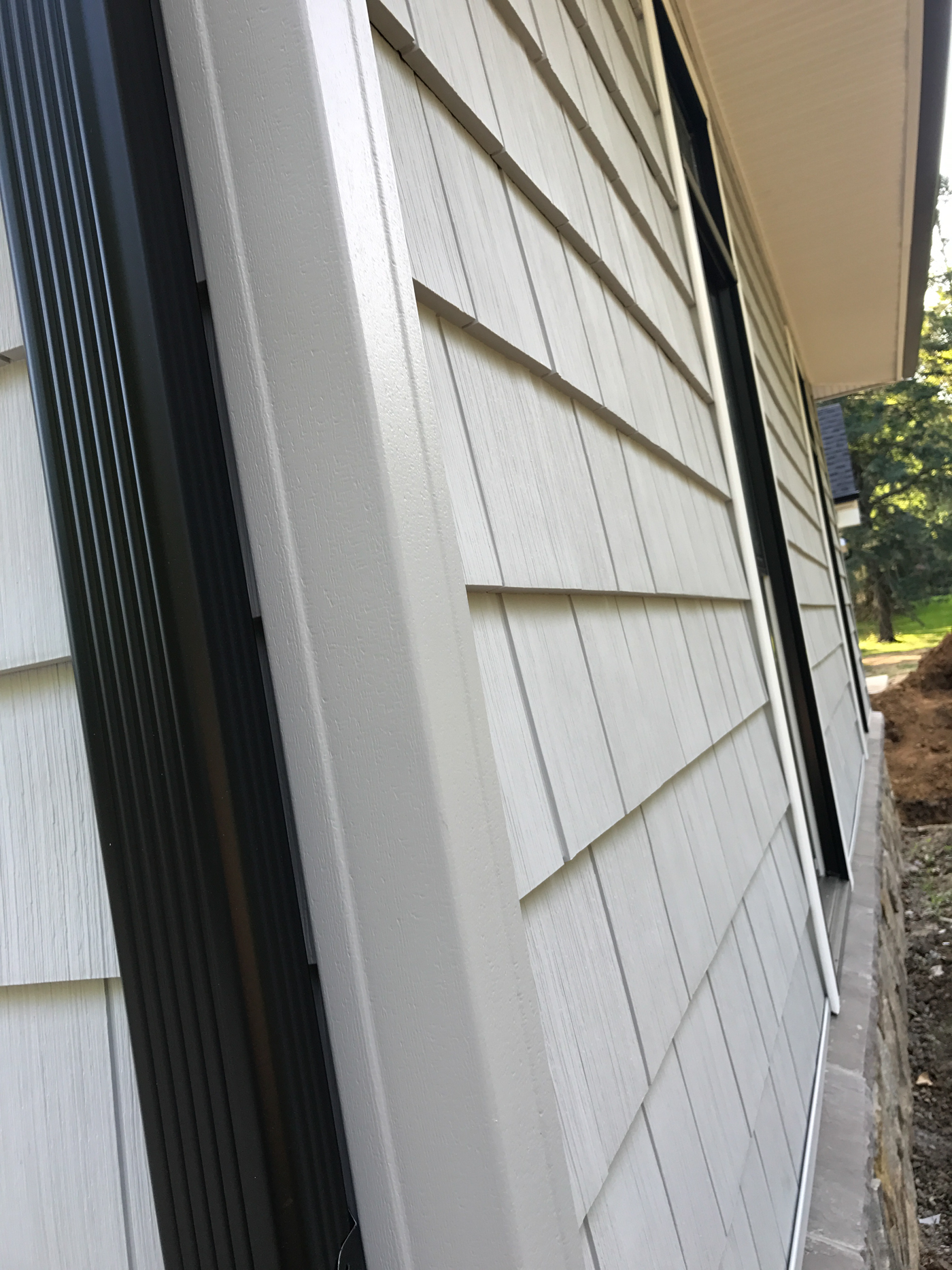 Here's a look at all the exterior materials together in one image! Red brick & natural stone, wood exterior doors and cedar siding with black windows.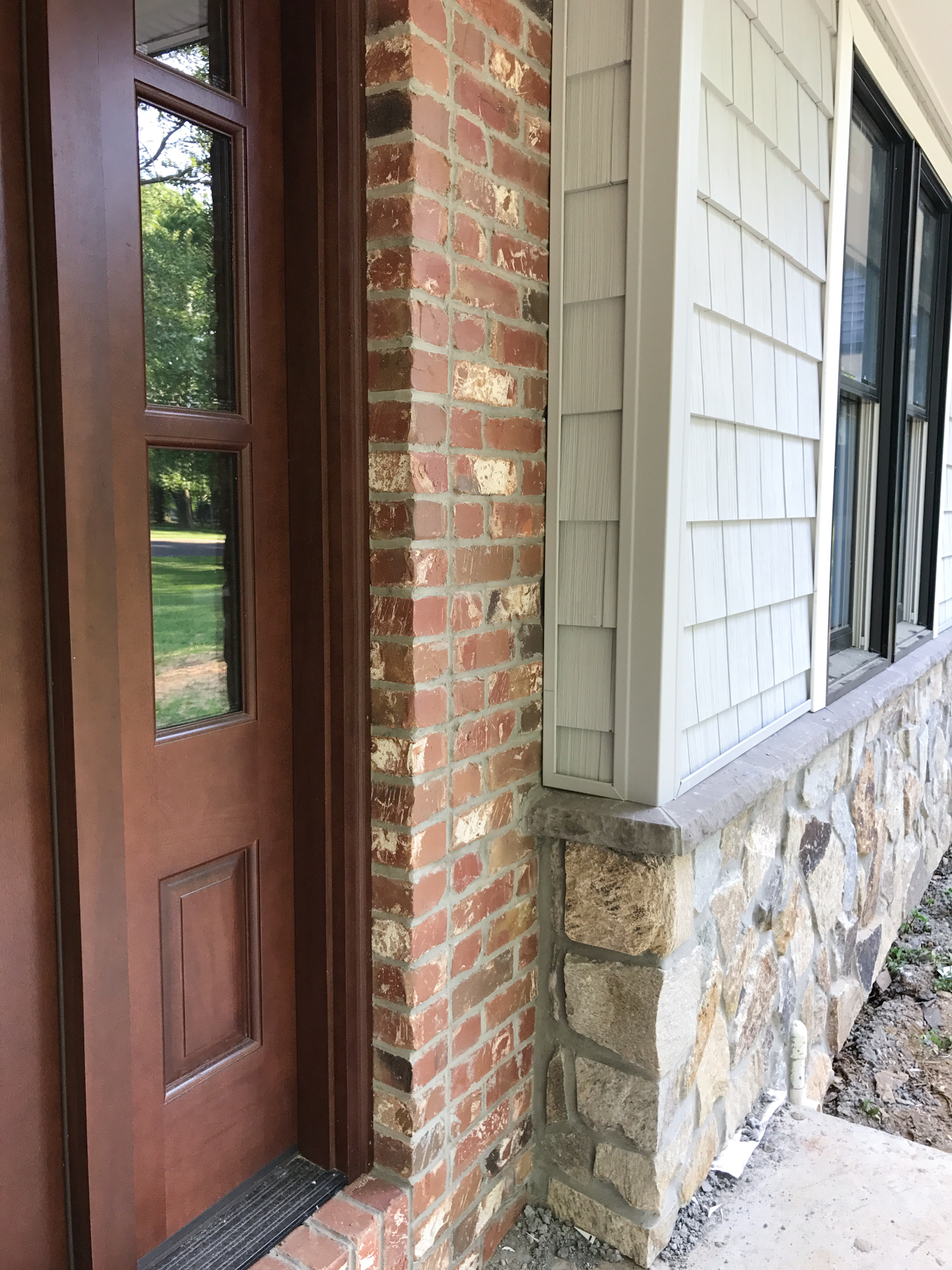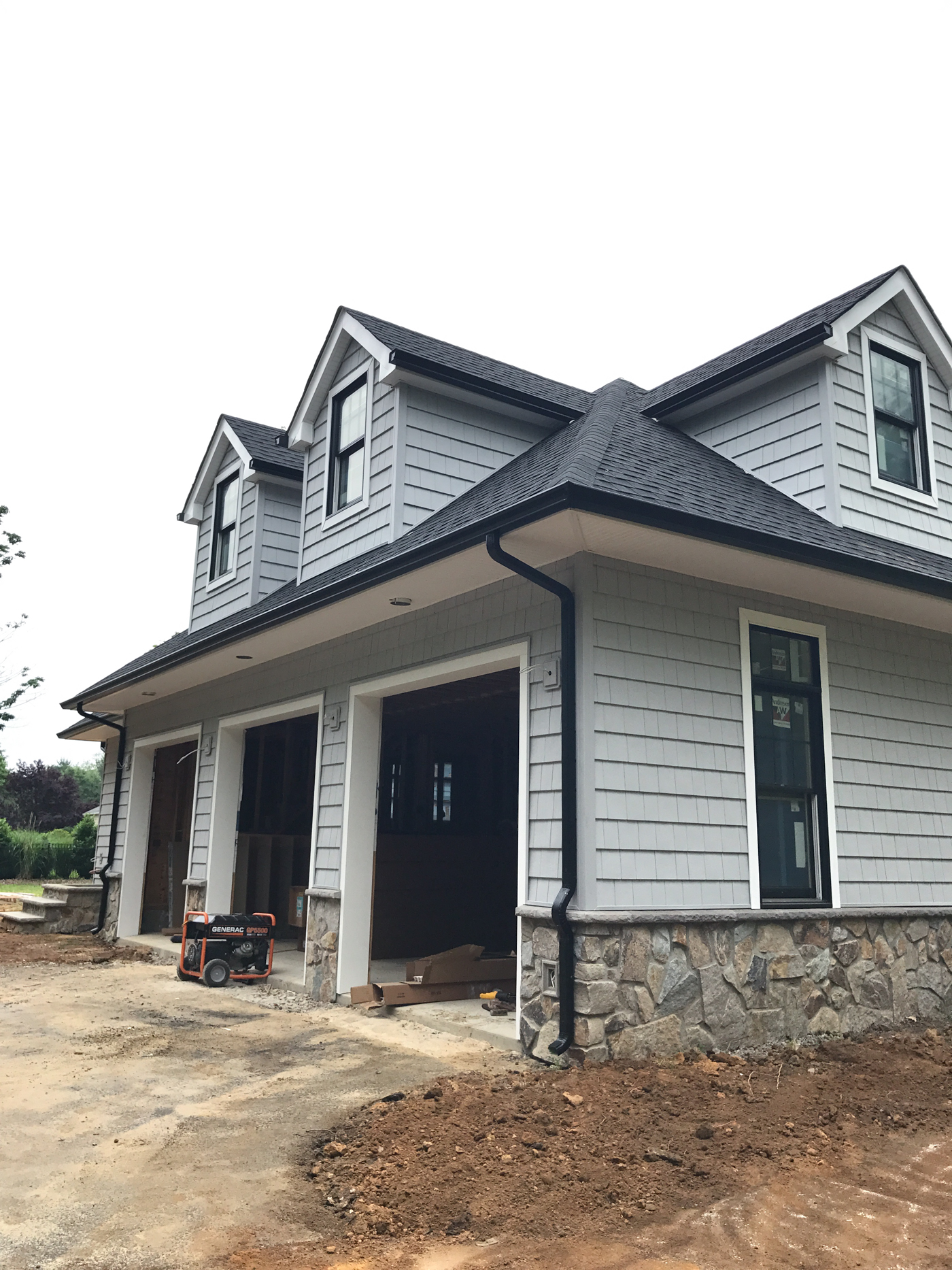 Framing was 100% completed and insulation began shortly there after.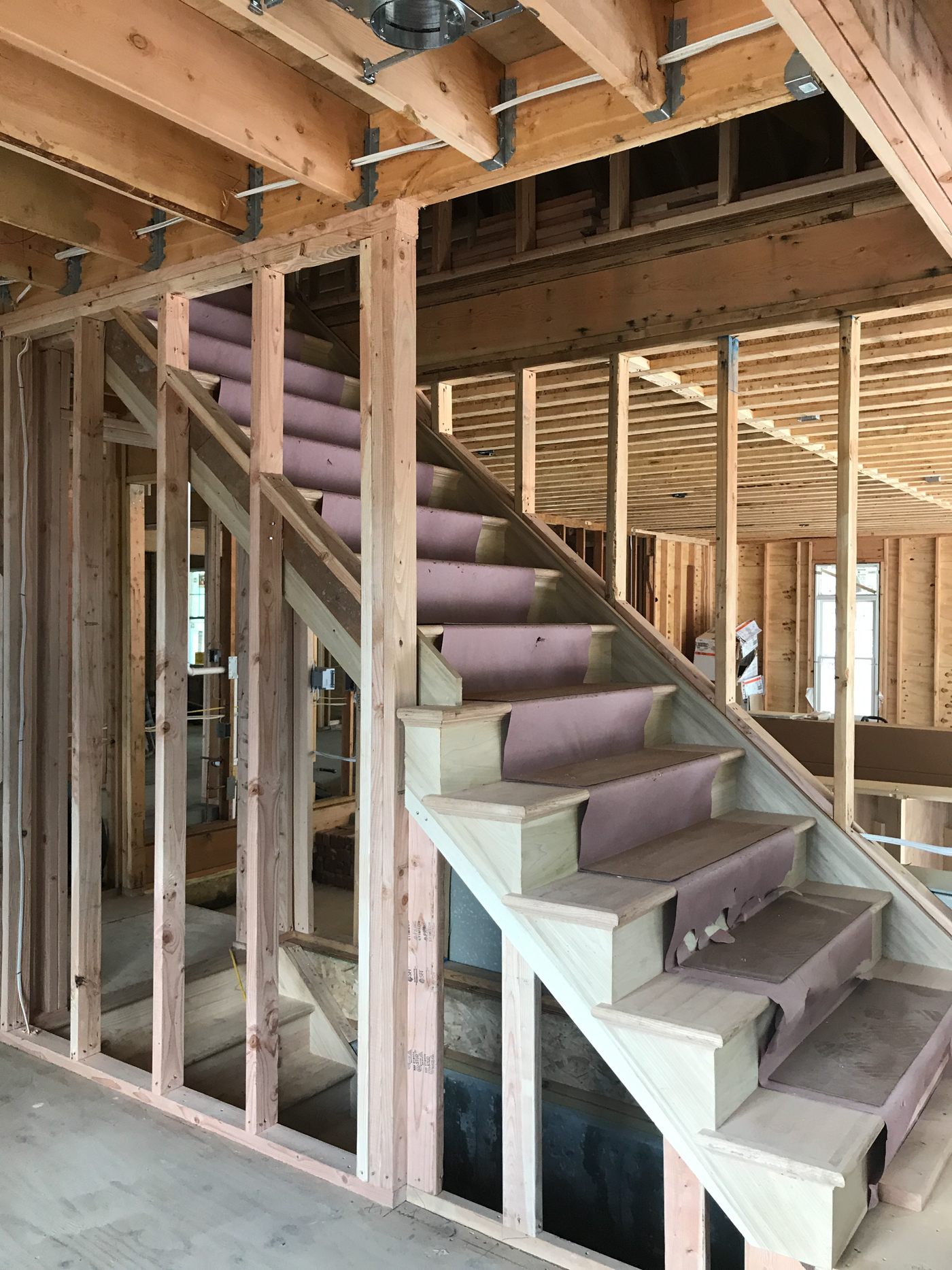 Here's the first look into our new kitchen!!! (Melting inside over the vaulted ceilings) 🙂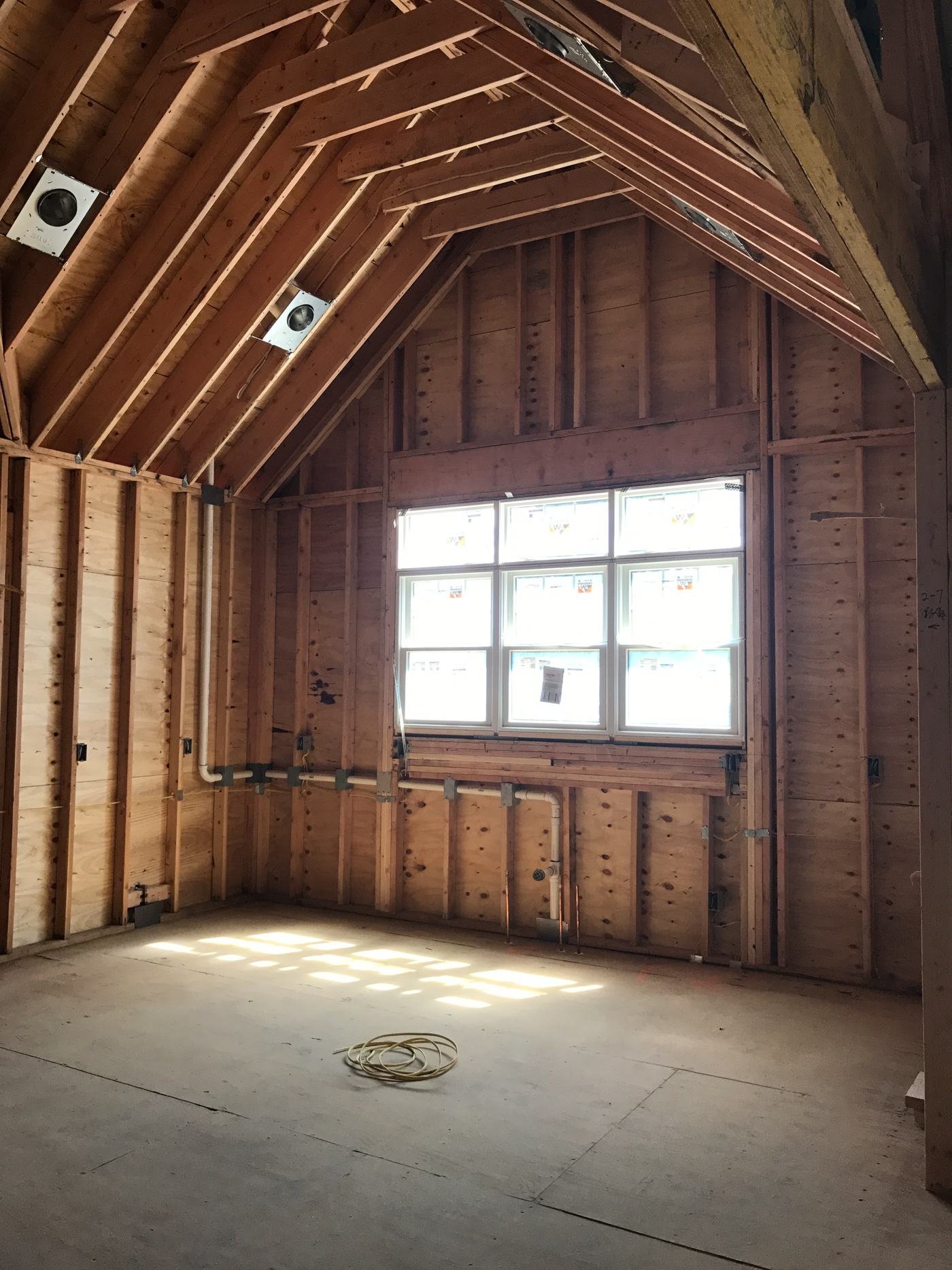 …and a look into the master bedroom (matching vaulted ceilings)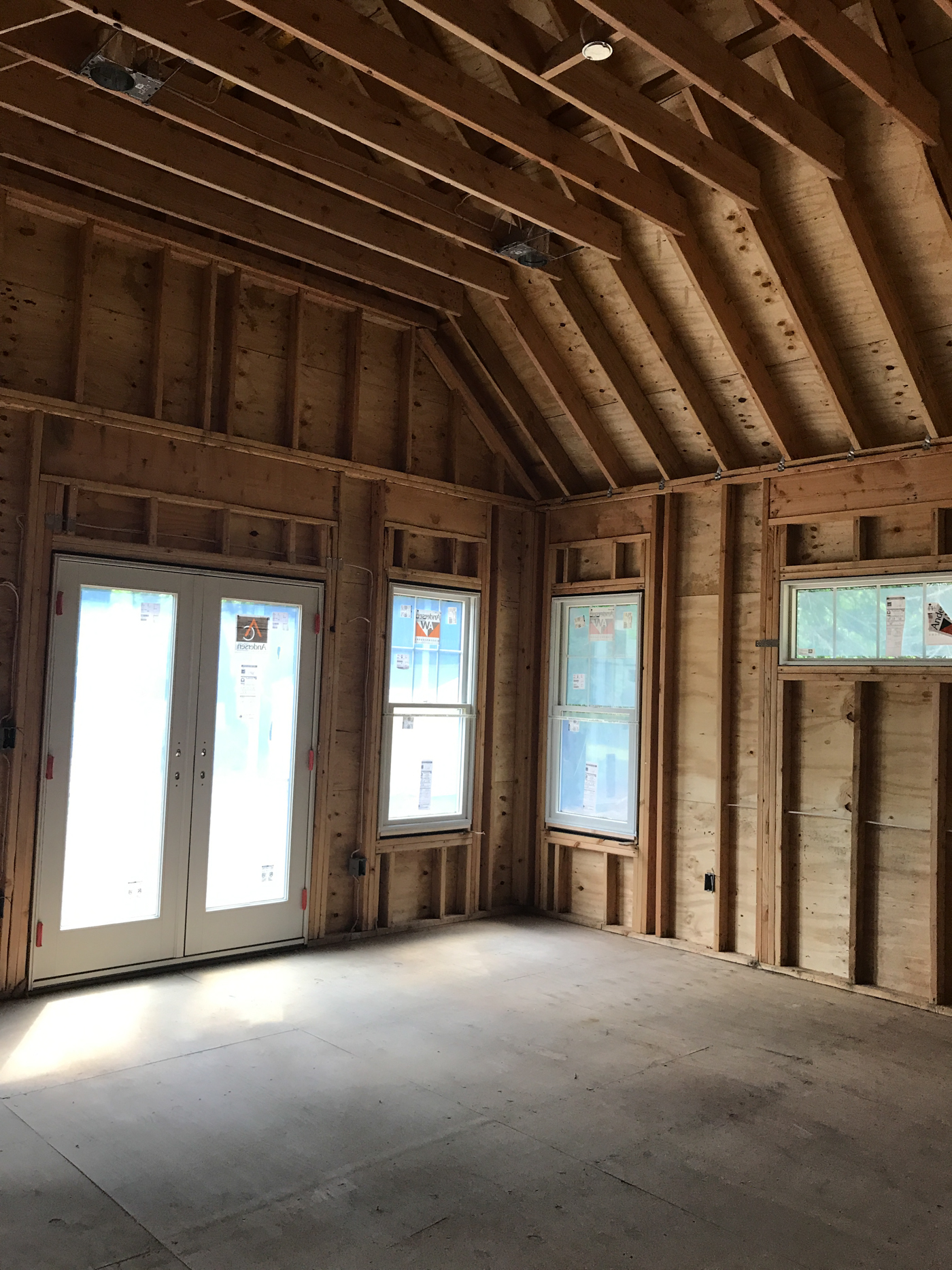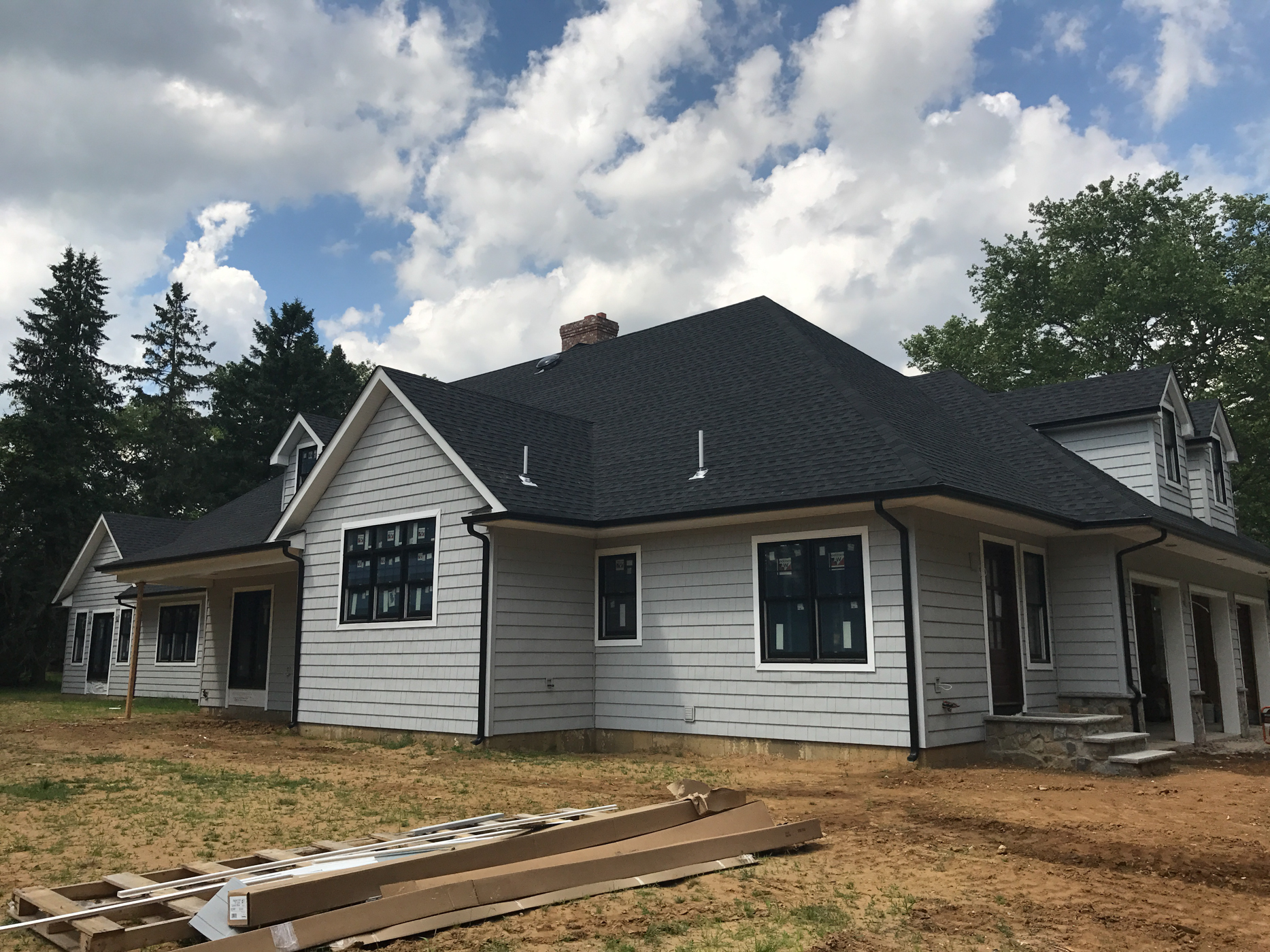 We finally put up some outdoor lighting! We chose the 'Harbor' Scone with the matching pendant from Restoration Hardware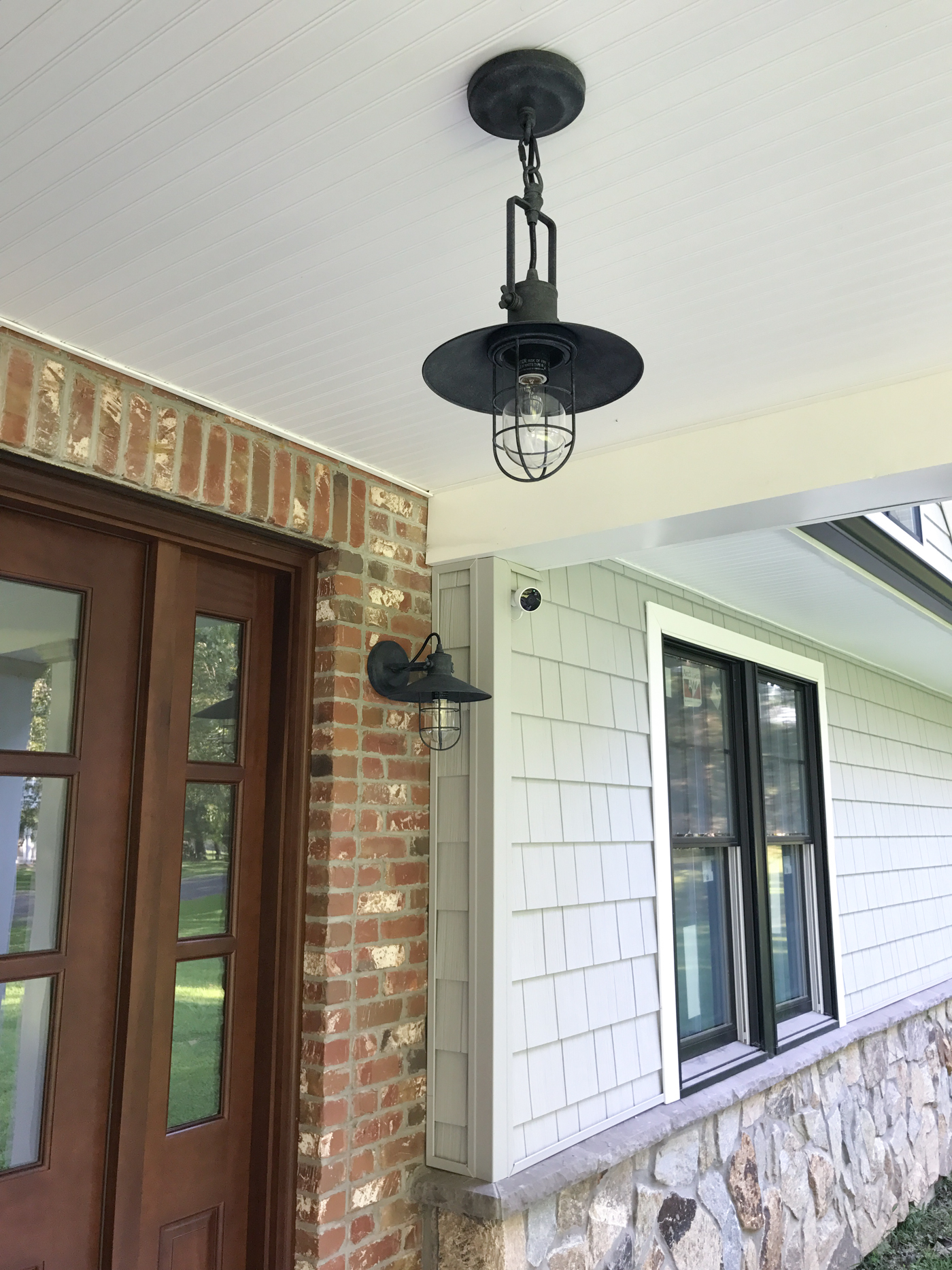 and….GARAGE DOORS!!!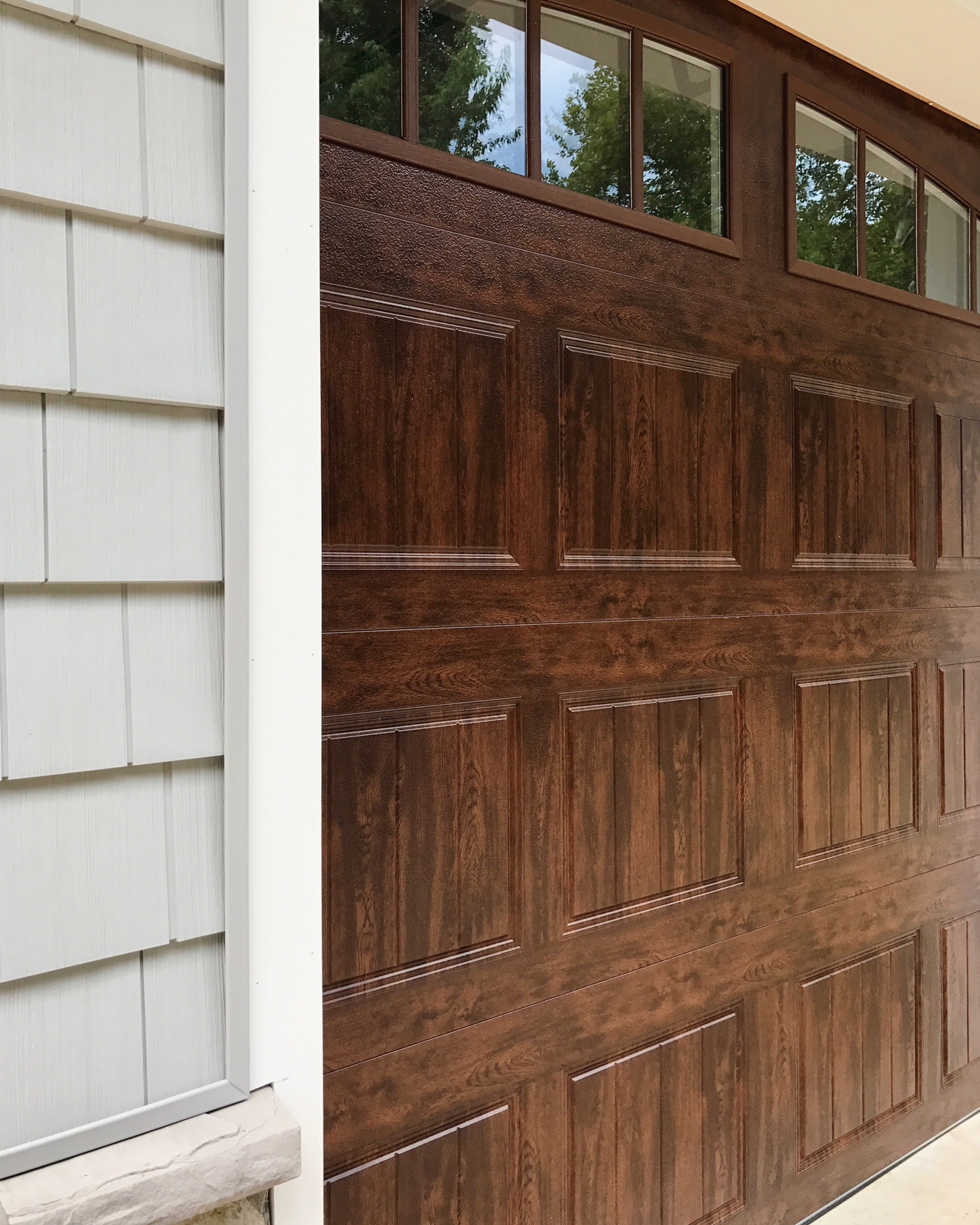 With the garage doors on, we were then able to start some interior finishes, including sheetrock, radiant heat and flooring.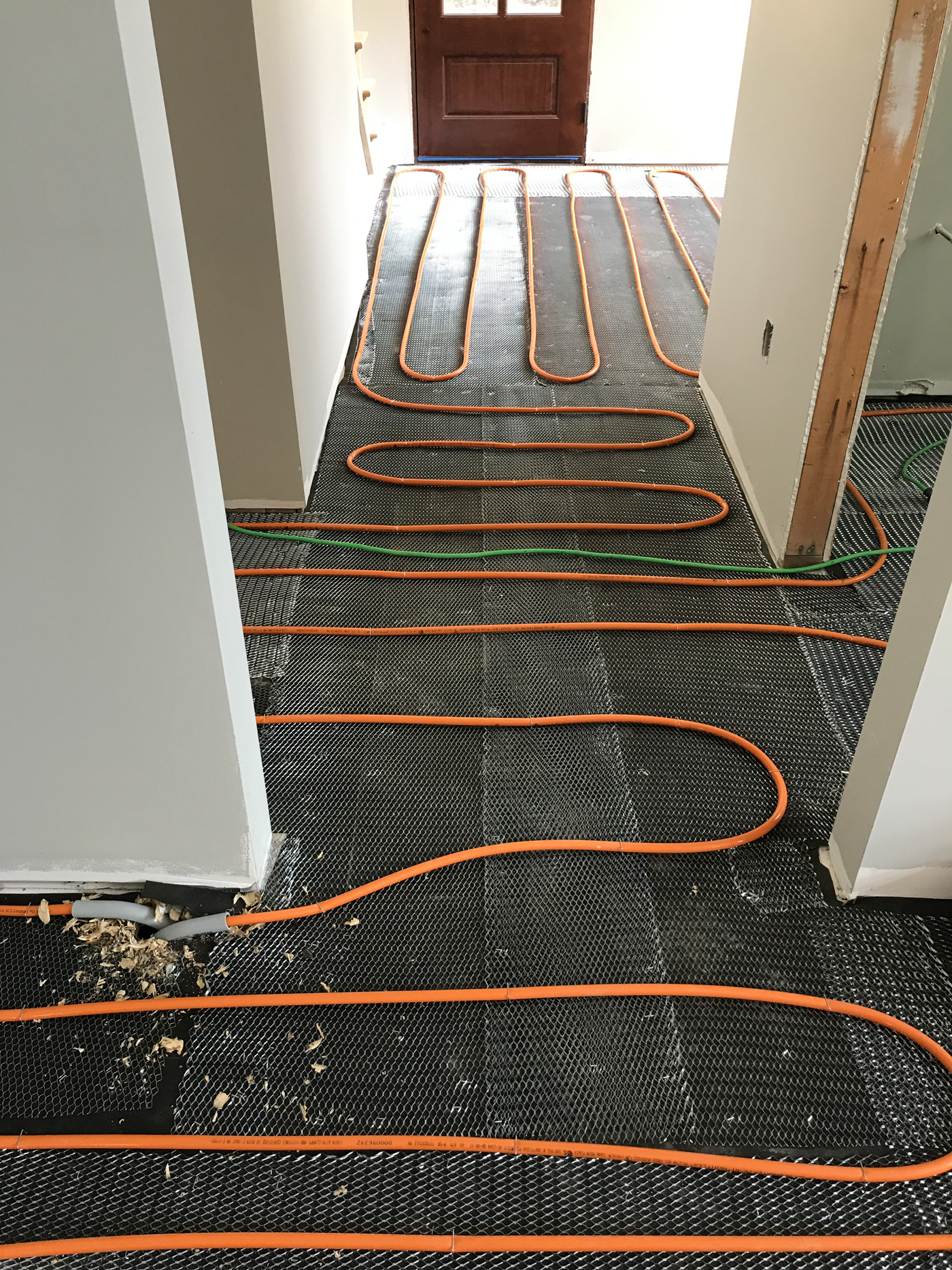 Very small preview of our flooring! We chose a neutral wood tile for throughout the home.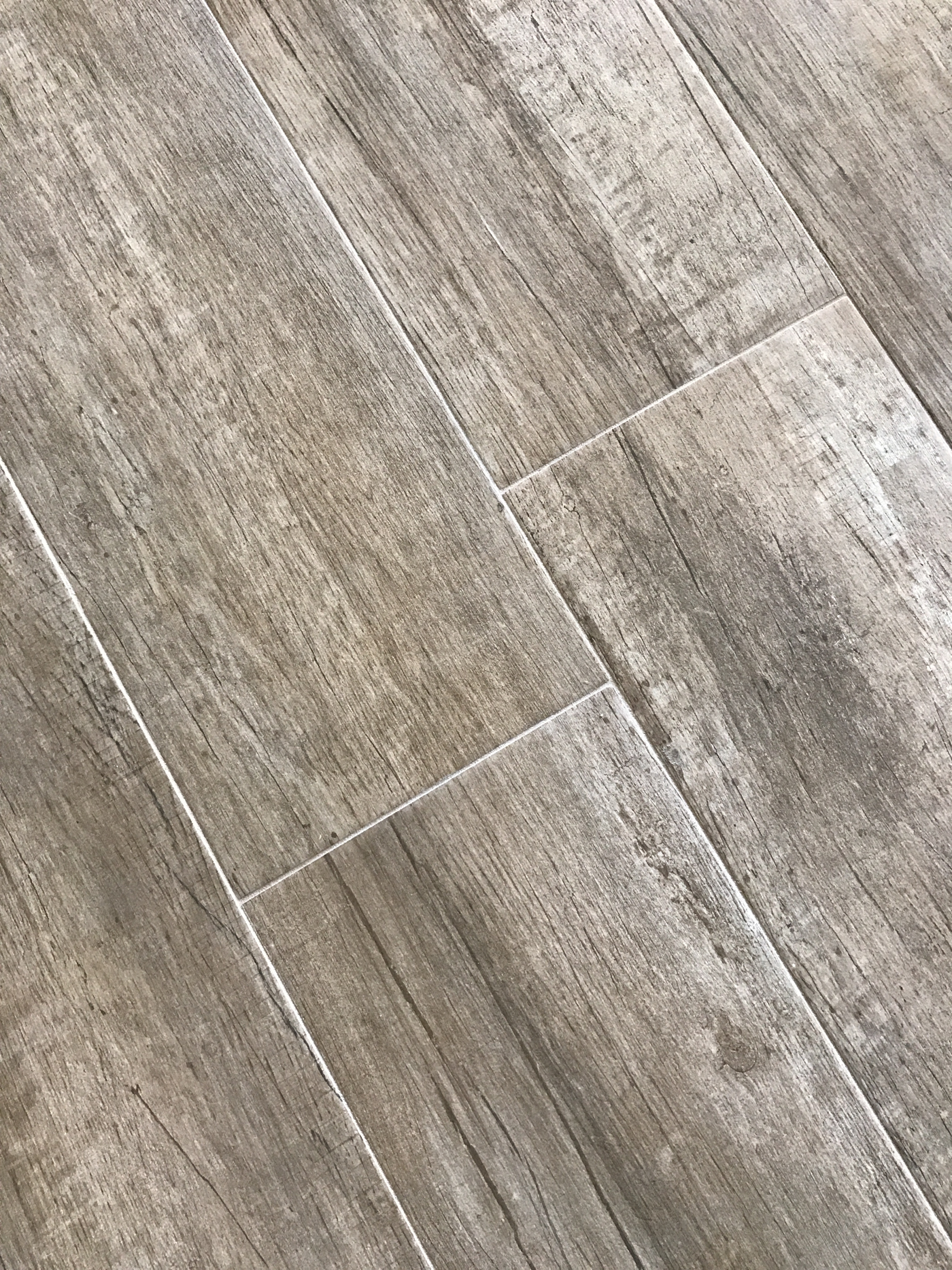 A few weekends ago, OUR KITCHEN CABINETS WERE INSTALLED! Of course, this will be my favorite space in the home. I am sharing just a few photos for now. Once the countertops are completed, cabinet door glass will go in and the cabinets will be filled… I will share some more!
We chose a white shaker cabinet! Classic and modern, something that will not go out of style…
Below – you will also see a preview of our quartz countertops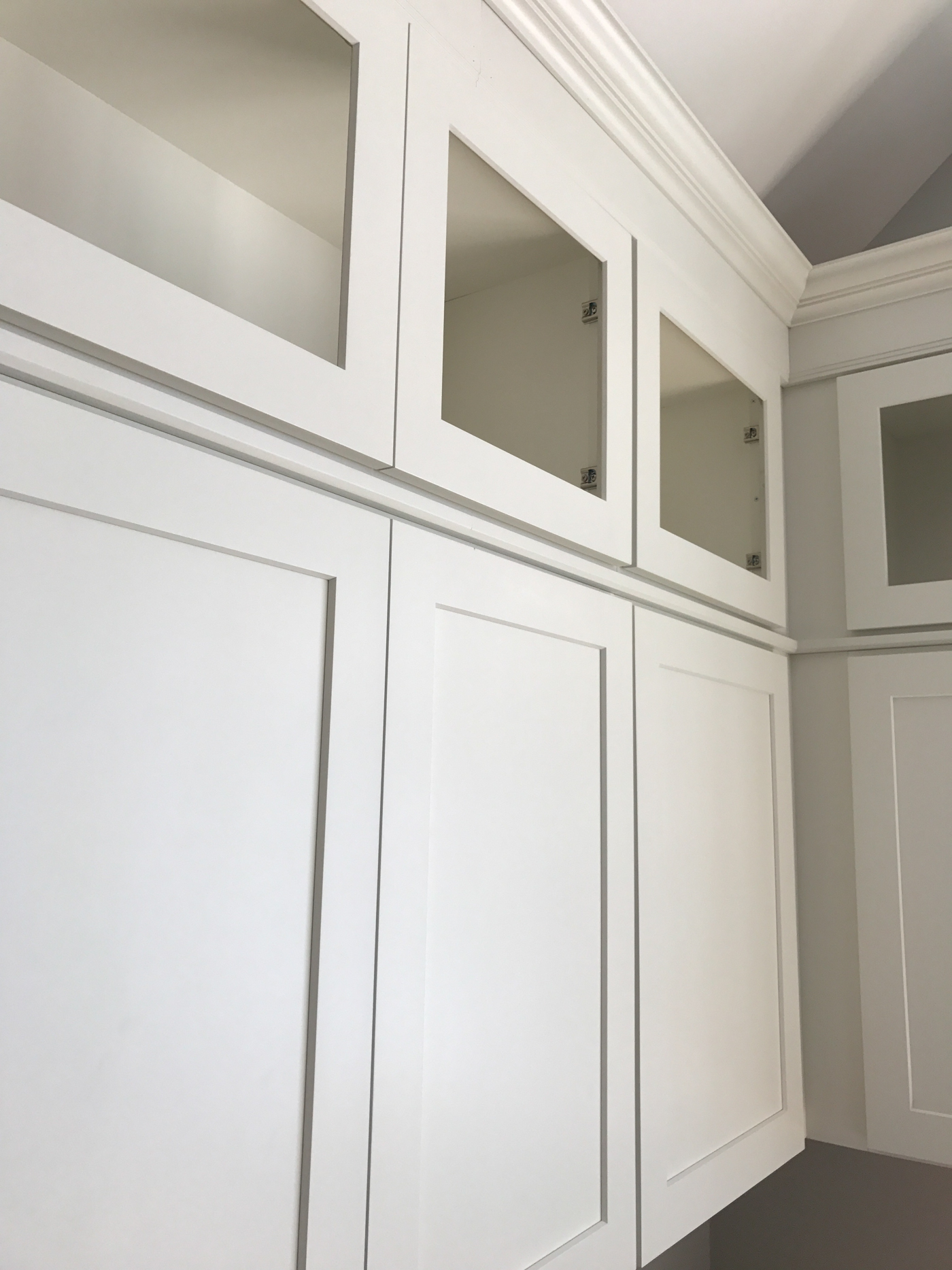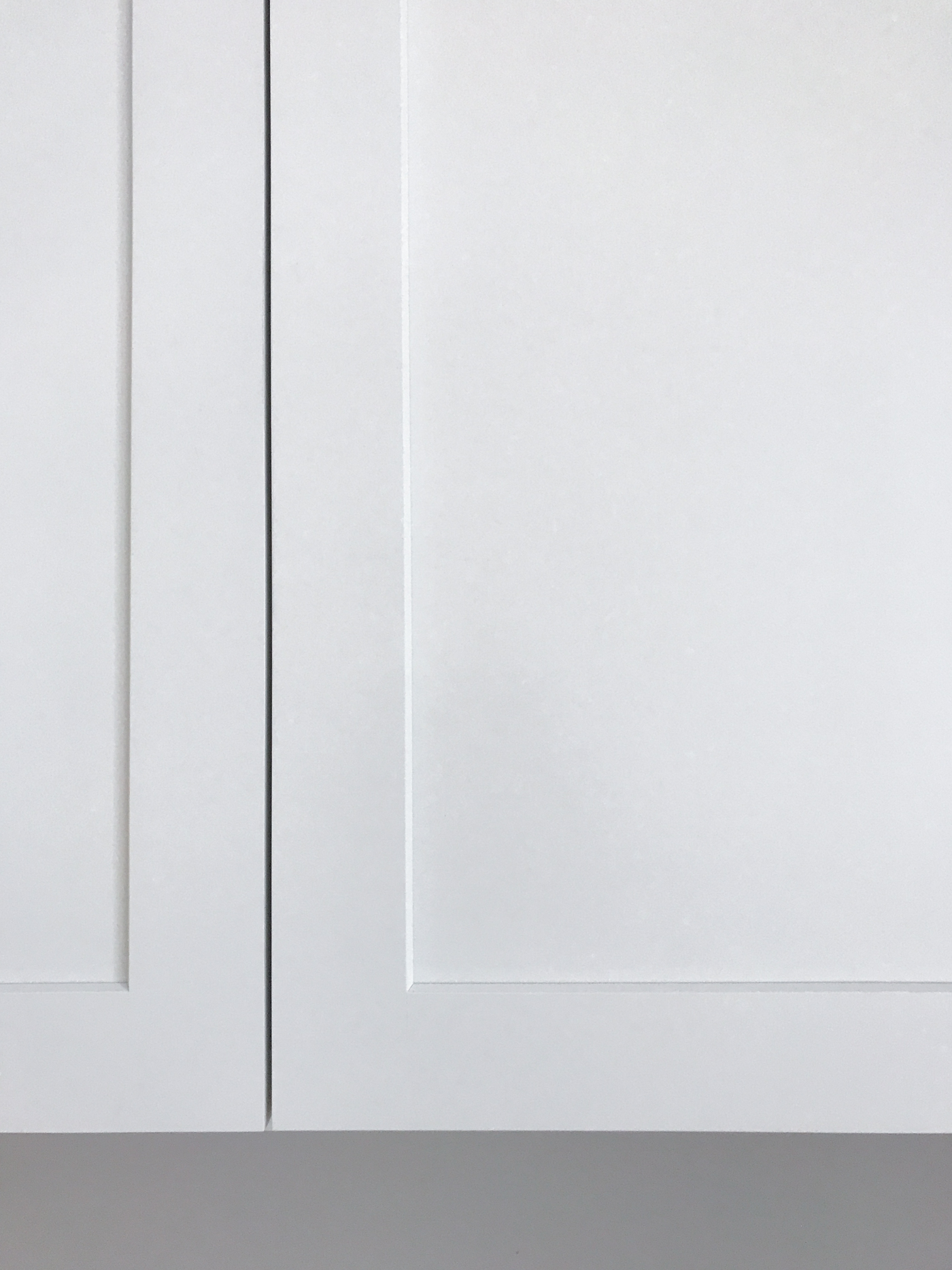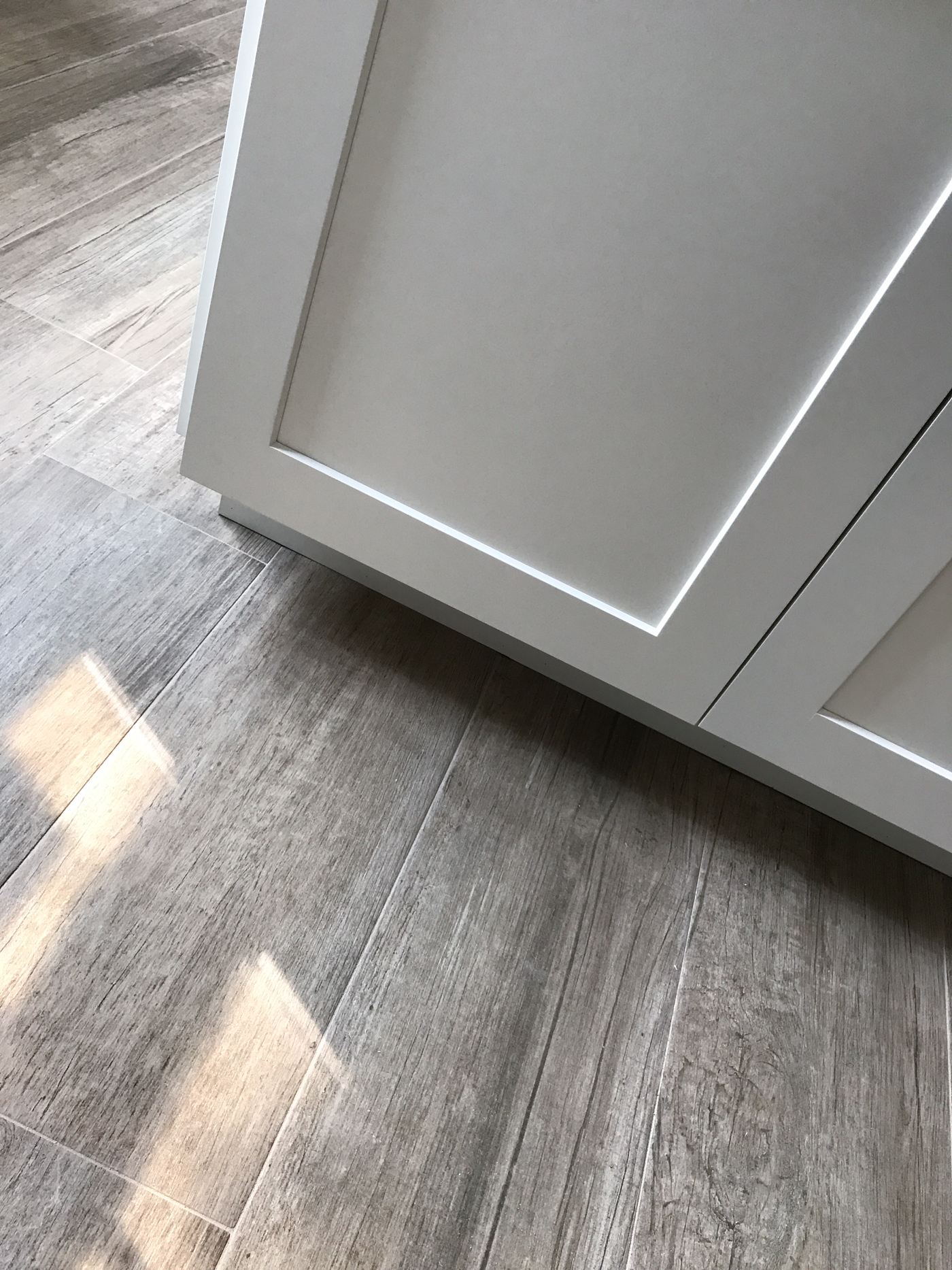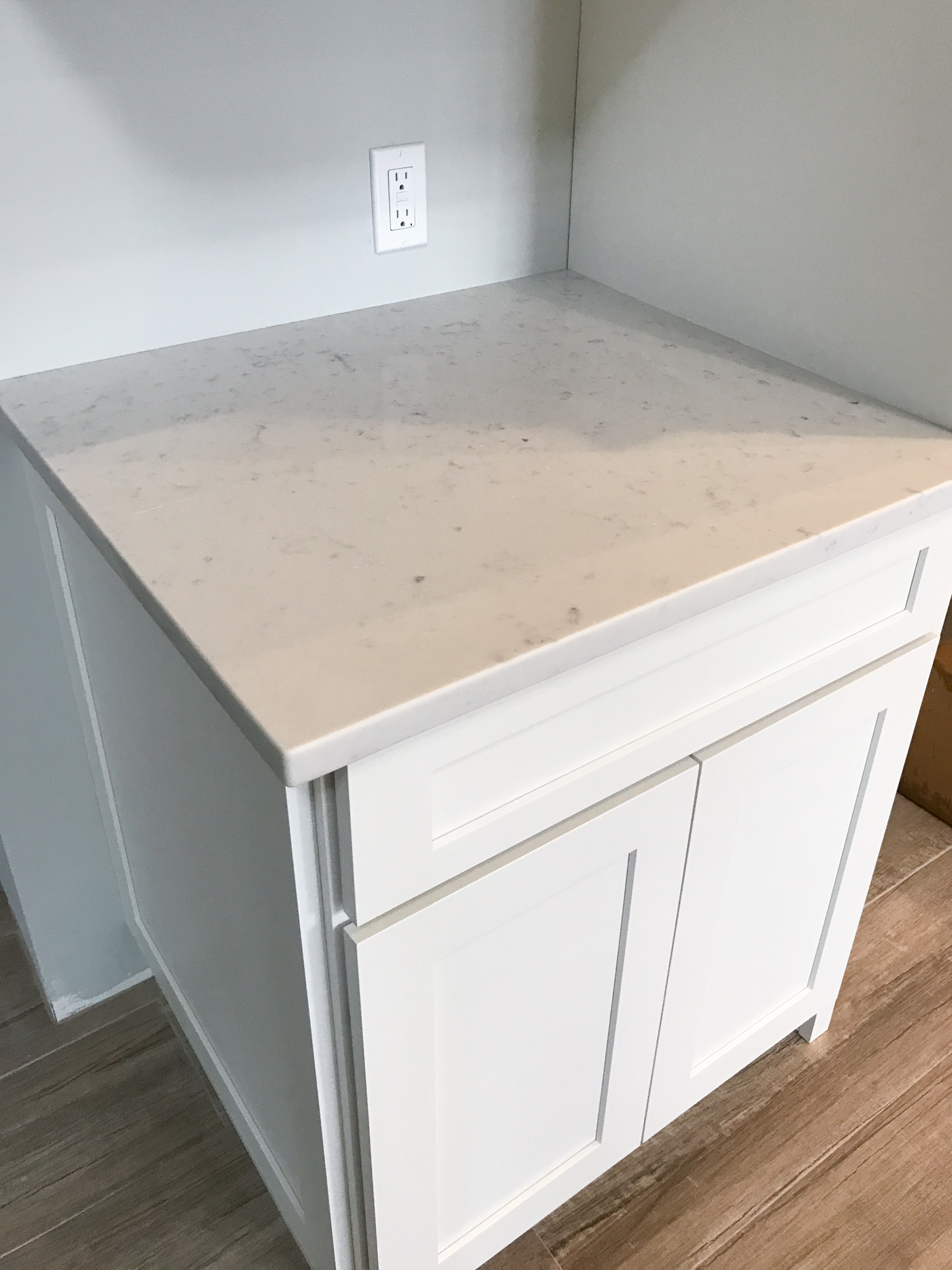 We will be moving in just in time for Fall… I love all stuff PUMPKIN! Snag your Rook pumpkin style here —-> Rook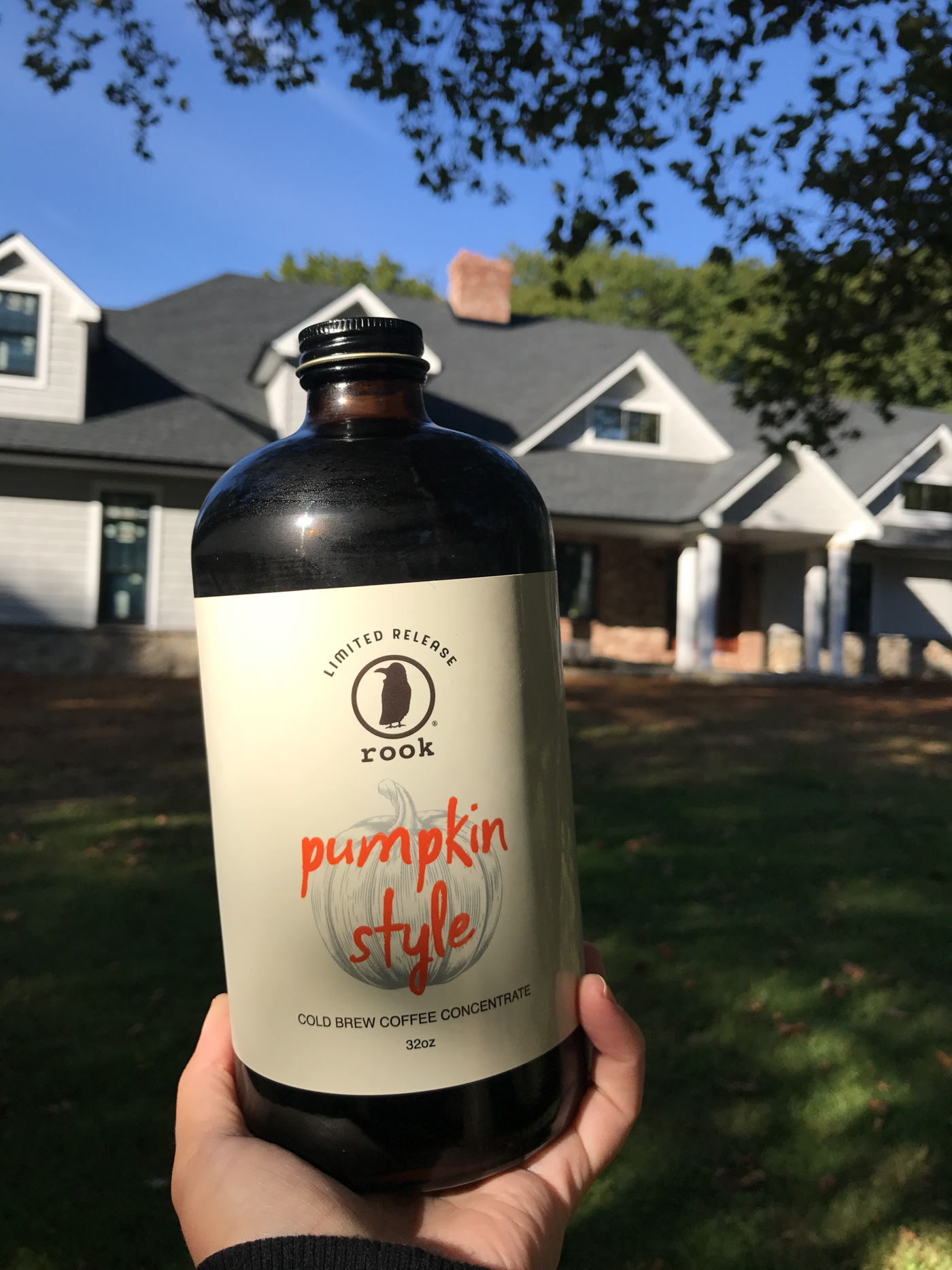 And…how it sits as of today… the morning light is the prettiest on the front of the home. It gives it so much charm and character!