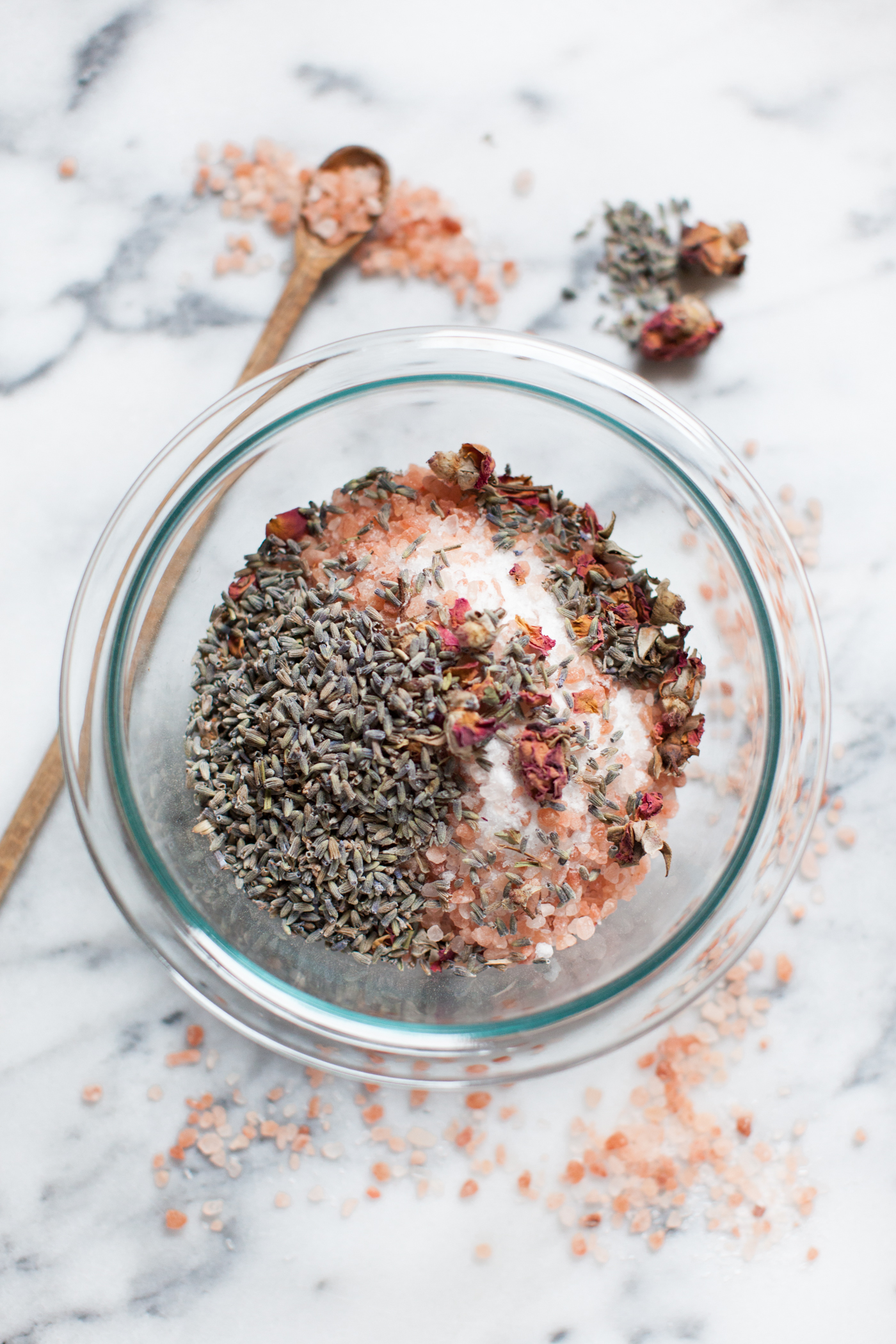 Happy New Year to all!!! We can not believe 2016 is over. It was such an amazing year for us and our families. This year we are looking forward to new beginnings and bringing you new and exciting things. But we're starting 2017 off on the right foot…..with a relaxing bath!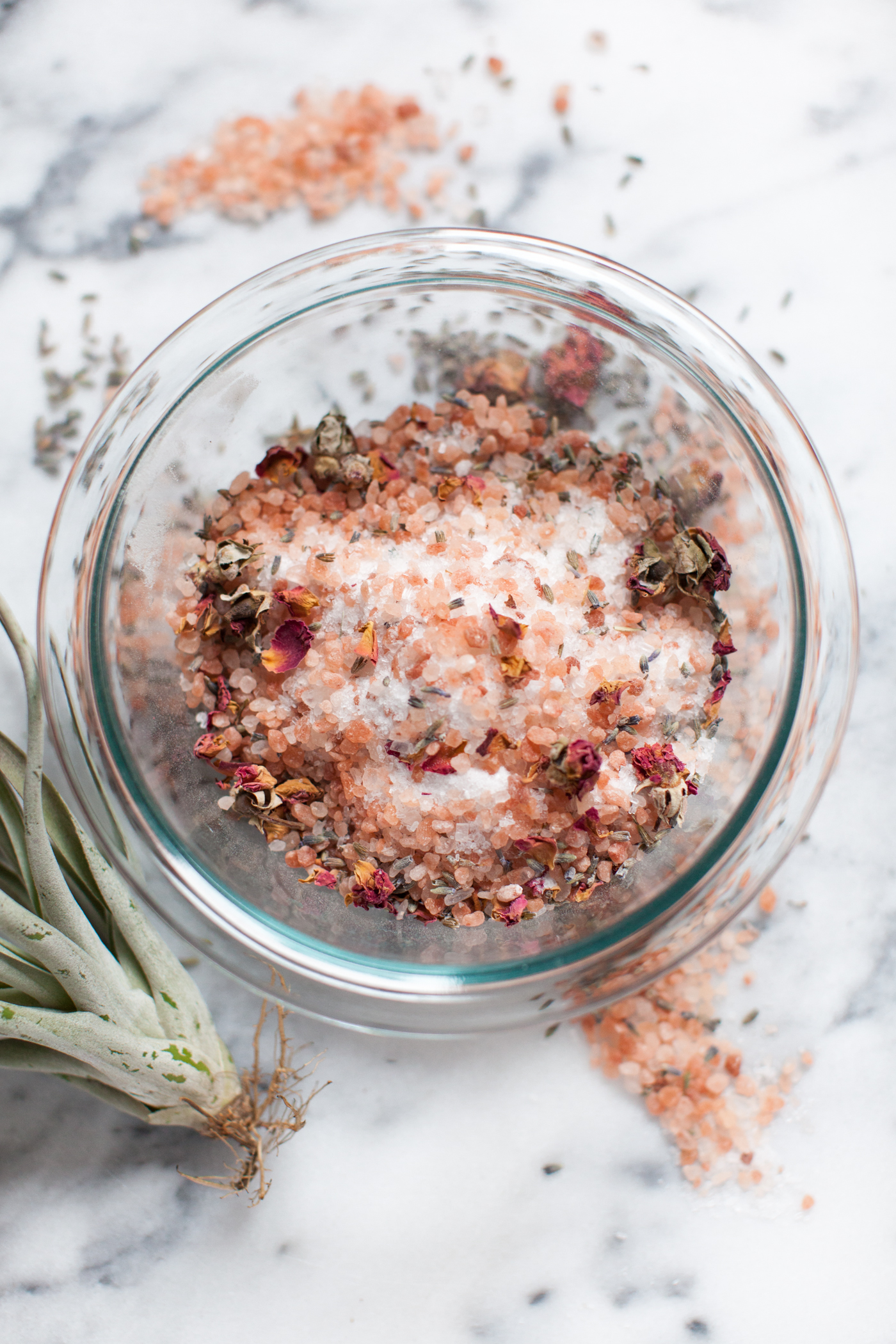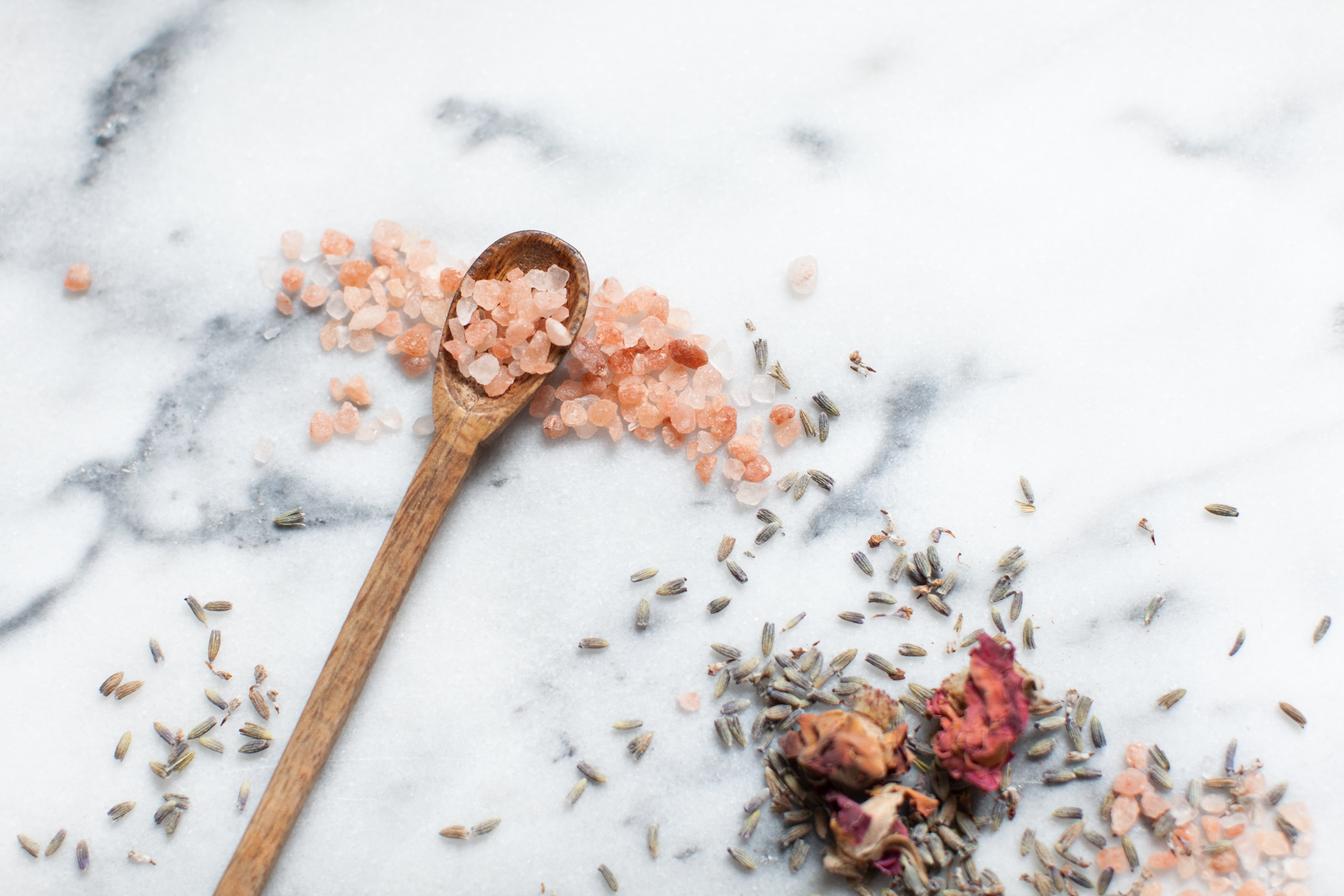 If you have a bath tub, then you will have to make these awesome bath salts! If you don't, you could make them and gift them to someone who does. The lavender and rose are just divine.
Here is where you can purchase your supplies: Lavender, dried roses, epsom salt. I also buy the himalayan salt from sfsaltco. You can purchase essential oils at your nearest health food store, or online as well.
I store my bath salts in glass mason jars. I boil my jars in boiling water to sterilize them before use. Cool and air dry before using.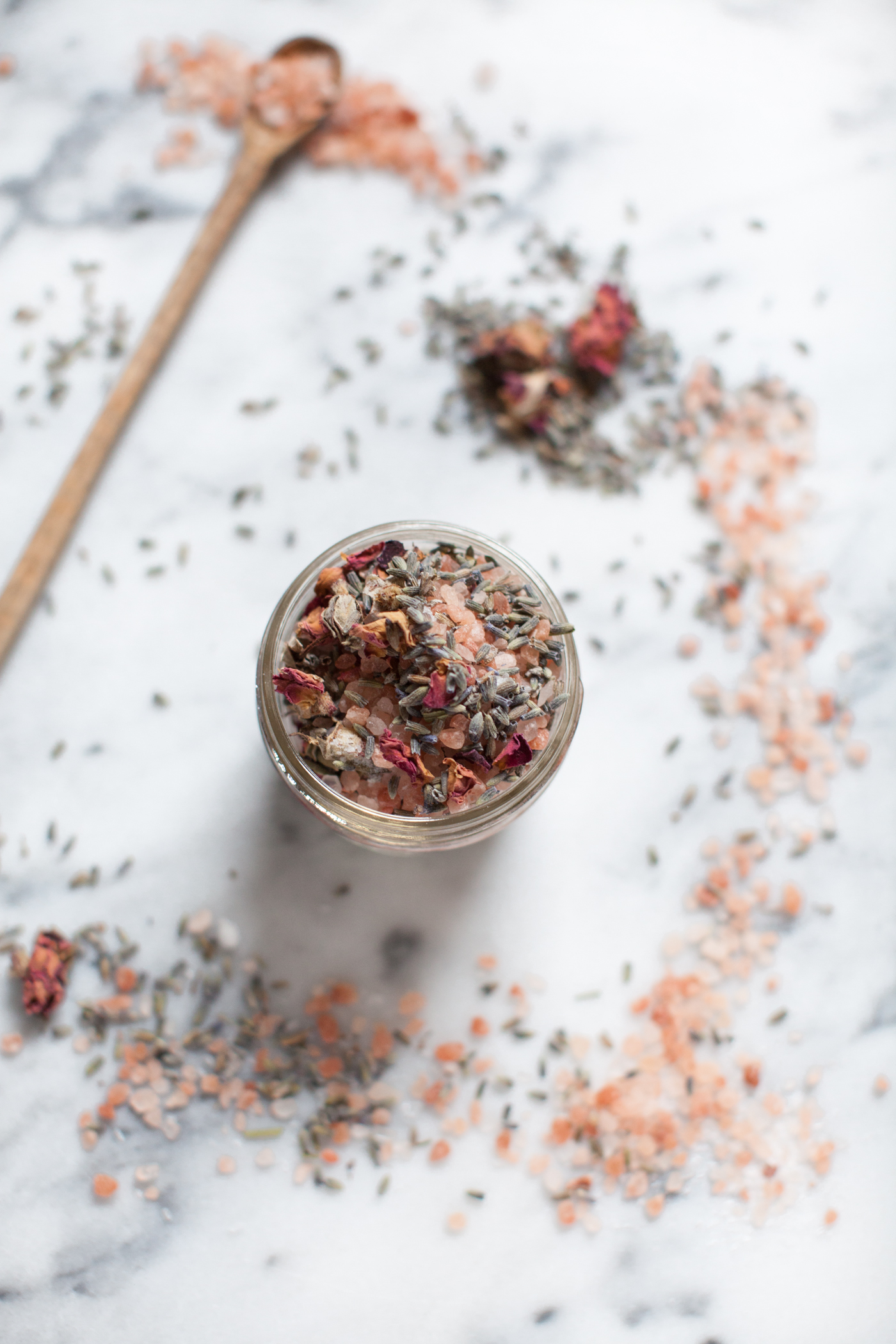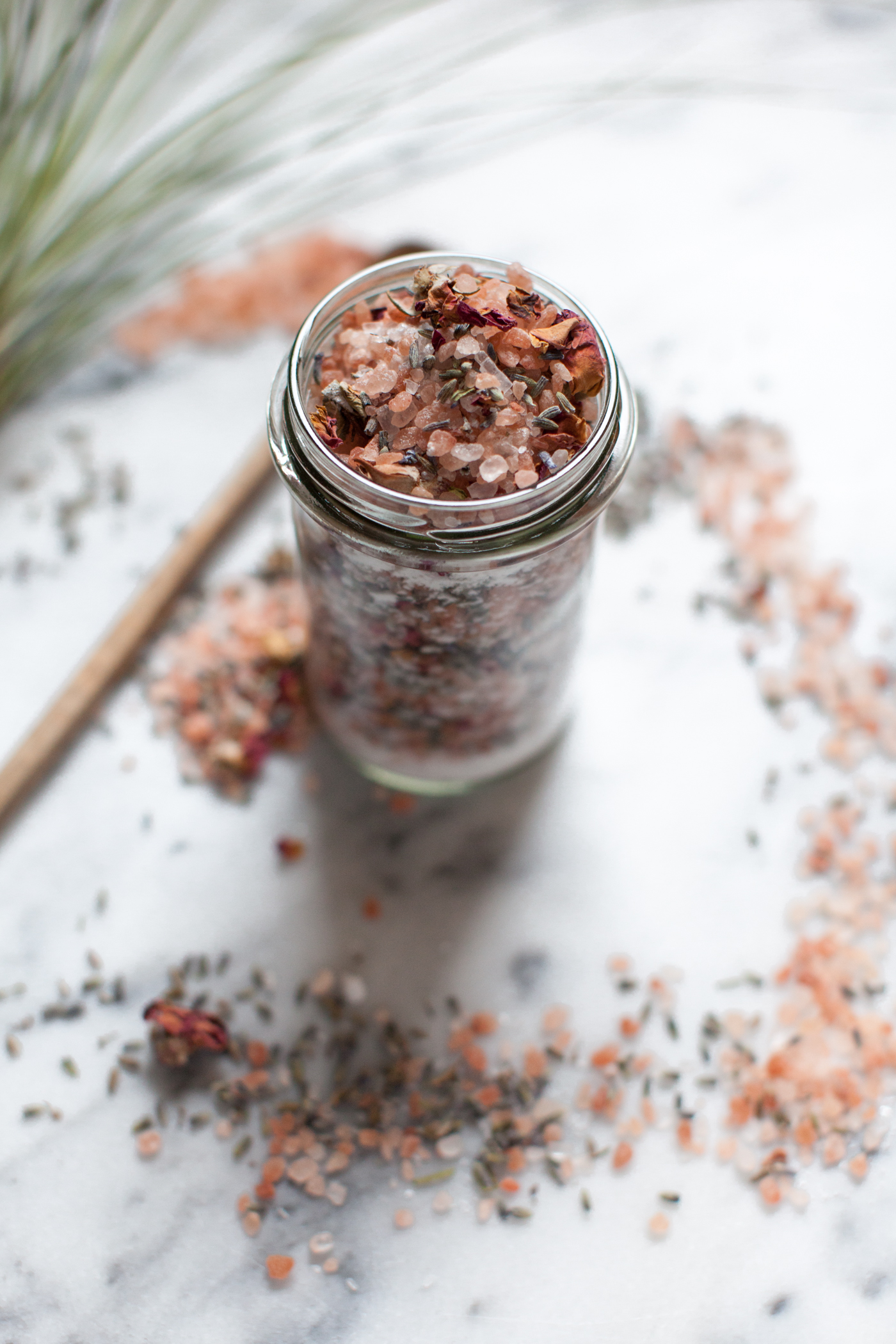 Ingredients:
1 cup Himalayan salt
1/2 epsom salt
1/4 cup baking soda
1/4 cup dried roses
1/4 cup dried lavender buds
few drops of organic rose or lavender essential oil (optional)
Directions:
Mix all ingredients together in a medium bowl. Store in a glass air tight jar and store in a cool dry place. Use a few tablespoons per bath.